Originally posted on the DIS Unplugged: Spring is here, Epcot's Flower and Garden festival is ending, and it's time for the next big event on the Disney Calendar: Star Wars Weekends.  This is an annual event at Disney's Hollywood Studios celebrating the Star Wars movie saga as well as Star Wars: The Clone Wars.  The fan event begins May 21st, 2010 (which, by the way, is also the 30th anniversary of Star Wars: Episode V – The Empire Strikes Back) and runs for four consecutive weekends through June 13th, 2010.
The first weekend (May 21-23) will send in the clones for a fete for Fett!  Temuera Morrison (actor, Jango Fett), Daniel Logan (actor, Boba Fett), and Dee Bradley Baker (voice actor, Star Wars: The Clone Wars) will be the celebrity guests celebrating the 30th anniversary of "Empire Strikes Back".  Dee Bradley Baker is the voice of all the clone troopers in Star Wars: The Clone Wars, including the popular Captain Rex and Commander Cody.  Click here to listen to and read along with my interview with voice actor Dee Bradley Baker.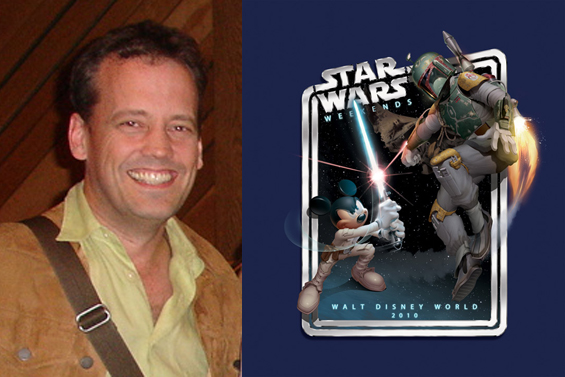 Image: Voice actor Dee Bradley Baker appears at Star Wars Weekends May 21-23.