Just Who Exactly Is Harrison Hightower III?
Originally posted on the DIS Unplugged
The strange case of the disappearing Harrison Hightower III
and the reappearing Walt Disney Imagineer
Tokyo DisneySea has a stunning version of the Tower of Terror that is the focal point of the American Waterfront port.  However, Tokyo's Tower of Terror is unique among Disney Parks.  Instead of the Twilight Zone, its story focuses on the mysterious midnight disappearance Hightower Hotel founder, Harrison Hightower III, at the dawn of the 20th Century.  Click here to learn just who Harrison Hightower III is, and why he is so important to Walt Disney Imagineering.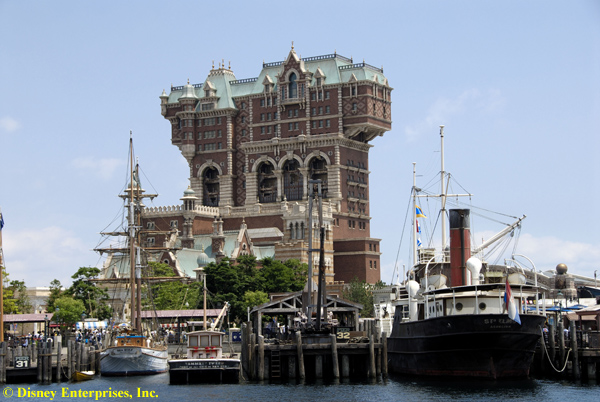 Image: Hotel Hightower (aka Tower of Terror) viewed from the port at Tokyo DisneySea